THE DRACULA COLLECTIONS
65% OFF
A5 - A4 - A3 COLLECTIONS
This offer is only available here - for a limited time!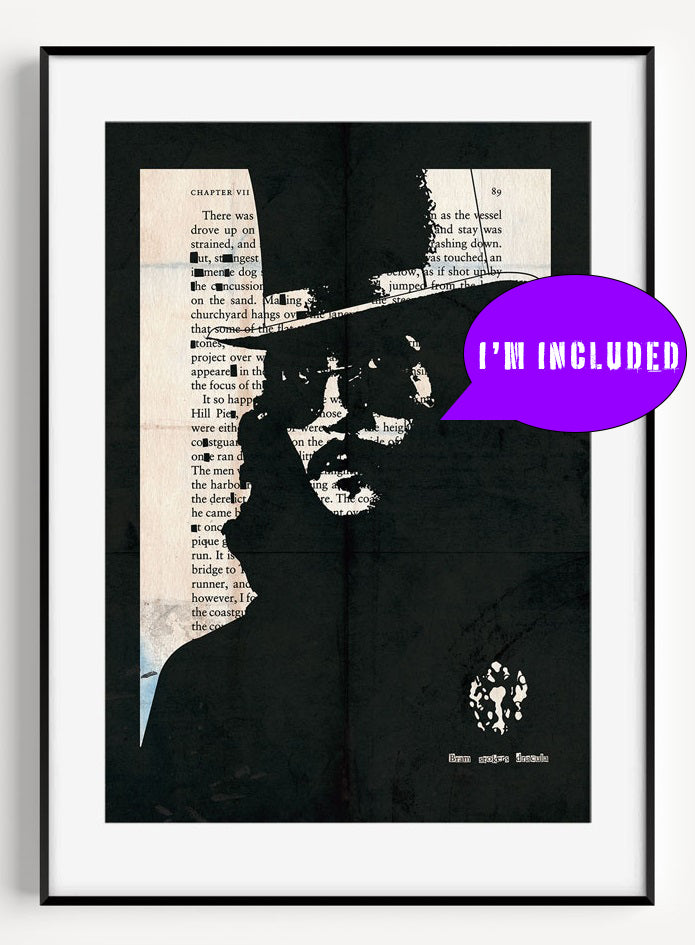 THE COLLECTIONS - WHAT YOU GET
65% DISCOUNT.
FREE GARY OLDMAN PRINT INCLUDED
1. "BROODING WINGS 252" Featuring the line "Loneliness will sit over our roofs with brooding wings."
2. "WHITBY MAP 71" Featuring an 1890s Whitby map cut from the page.
3. "HEART STOPPER 400" Featuring that classic Oldman line "What sweet music they make."
4. "NOSFERATU 41" With the silhouette of Nosferatu, together with the line "I want you to believe...to believe in things you cannot."
All printed on 250gsm high quality, 100% recycled, uncoated art paper.
FREE postage
Lifetime discount on selected original, literature artworks
The Chance to win a free fine art print every week.
The chance to win a free original artwork each month.
WHAT MY CUSTOMERS ARE SAYING
THESE ARE JUST A SMALL SAMPLE OF MY GENUINE FACEBOOK REVIEWS
Liam Austin

"Received my War of the worlds prints today. I love them they are really amazing pieces of art work and look good on my wall. Looking forward to getting some more."

COLETTE MC

"The prints arrived very quickly and look fantastic. Highly recommend."

JOHN PENMAN

"Have bought a few of James' works, they are fantastic to look at, well made. This artist has a great talent for this type of artwork, if you're a book reader you'll love them."